When a person works in the same profession for 62 years, there is no doubt they love what they do. Such is the case with Millie Shuford.  Born in Asheville, North Carolina in 1927, during the Coolidge administration, she left in 1944 to attend college at Mars Hill just north of Asheville to study history and English. She went on to receive a Master's degree in English at Wake Forest University. Her education served her well as she spent the next several decades impacting class after class with her knowledge infused with kindness, compassion, and encouragement.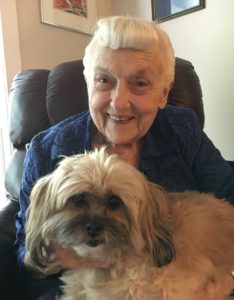 English was the subject most near and dear to Millie's heart throughout the years. One of her favorite stories is about the time she was given a class of 8th graders that had caused two other teachers to up and quit. It was in the early years of de-segregation and the kids were an unruly bunch. Millie described her first impression of the class as going to war—the kids were used to getting up and walking around or talking any time they wanted to. Millie's first task was to get them to share ideas—but speak one at a time. After a couple of weeks, she was able to get them in line and begin to enjoy learning.
About that time, a band was scheduled to come to the school. She mentioned to the principle how excited her class was about the band. He said that since he knew how disruptive her class was they couldn't go. She tried to assure him they would be fine, but he disagreed. When she told the kids, they were very sad; so she went back to the principle and asked again—promising him they would behave. Again he said no. She was determined that her class would attend the concert. So one morning, at a break; she picked up her pocketbook and went back to the principal's office to ask one more time. Before he could say no, she told him, "If my class cannot go, then I cannot stay here as a teacher." He could tell she meant it. He finally relented, but said they better be good. Her class was so happy—they attended the concert and behaved perfectly.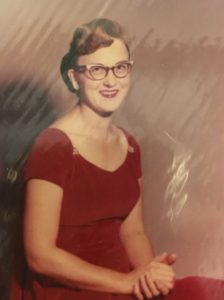 One of her greatest joys in teaching was to help her students get ready for college. She recognized that the kids needed extra training in order to succeed in life and was able to make significant changes in the way teaching was done. She was also instrumental in helping her kids find scholarships to go on to college.
Millie's impact on the children and the education system of Myrtle Beach, SC is displayed on the street around the school that was named after her called "Shuford Avenue".
The  Turtle Teacher
One day, Millie read a poem to her kids about turtles – how they had such struggles to grow up because of all the obstacles they had to overcome – their legs were short it was hard to walk and they had a heavy pack on their backs, and yet they could do amazing things and live wonderful lives. The students could really identify with that, so they started bringing her turtles. She received so many she had to create a place to display all the turtles – over 400. There were stories about each one. The kids loved to look at and talk about all the turtles, Eventually, Millie became known as the Turtle Teacher.
Another animal that she had an impact on, or better said had an impact on her is a darling little rescue dog named Muffin—so named because the doggie's shaggy fur is the same color of the muffins her mama always baked for breakfast when she was a little girl.  The original owners found they didn't have the time or inclination to care for the little doggy, and left her out on her own to wander the neighborhood. When they were asked if they would like someone else to care for the dog they immediately agreed. Muffin moved in with Millie and they are living happily ever after.
Other evidence of her impact is the abundance of letters she has received over the years from former students thanking her for the wonderfully positive effect she had on their lives.
Tommy Dodd, a former student wrote in a heart-felt letter, "This note is no praise, but the deepest thanks are owed to you. You have been much more than just a teacher. You have given me encouragement, and an inspiration to express myself. I only hope that every guy like me gets assigned a teacher like you somewhere in his educational life."

His letter ended with a phrase she wouldn't have thought he would say when she first met him, "May God bless and keep one of the kindest sweetest, most beautiful people in the world."

Millie said her desire was always, "To realize that I'm capable of living on my own, and taking care of others, and doing something important."
I believe she has accomplished that immeasurably.
---
---
Has your world been touched by dementia? My recent book, "Finishing Well: Finding Joy in the Journey", is a collection of stories and tips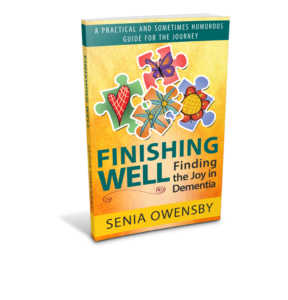 about doing life with my Mama. May it encourage and inspire you to find the joy in your own, unique journey.
Find our group on Facebook