So it turns out that sleep may not be overrated after all. The amount of sleep you get may have an impact on whether or not you get Alzheimer's disease.
Researchers are beginning to see a more definite link between sleep and beta-amyloid and Alzheimer's. Beta-amyloid build-up in the brain may lead to a vicious cycle – it disturbs sleep and impairs memory, which can trigger an additional build-up of Beta-amyloid  — the protein that makes up the toxic plaque that is the most common suspect behind Alzheimer's.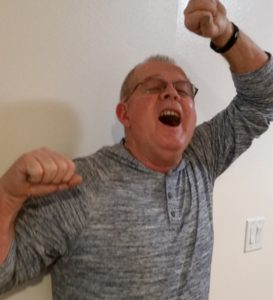 Scientists at the University of California, Berkeley, have also found compelling evidence that poor sleep – particularly a deficit of the deep, restorative slumber needed to maintain memories — is a conduit through which the beta-amyloid protein may trigger Alzheimer's disease attacks the brain's long-term memory.
"Our findings reveal a new pathway through which Alzheimer's disease may cause memory decline later in life," said UC Berkeley neuroscience professor Matthew Walker, senior author of the study to be published in the journalNature Neuroscience.
How does it work?
"Sleep is helping wash away toxic proteins at night, preventing them from building up and from potentially destroying brain cells," Walker said. "It's providing a power cleanse for the brain."
According to a recent research study from the Johns Hopkins Bloomberg School of Public Health, that analyzed the sleep patterns of adults 70 and over found that those who slept for shorter amounts of time and had poorer sleep quality, had higher levels of Beta amyloid, a brain plaque that is an indicator of Alzheimer's. That's not to say that if you don't get enough sleep, you're destined to get Alzheimer's disease, but there does seem to be a link between the two.
"These findings are important in part because sleep disturbances can be treated in older people. To the degree that poor sleep promotes the development of Alzheimer's disease, treatments for poor sleep or efforts to maintain healthy sleep patterns may help prevent or slow the progression of Alzheimer disease," said Adam Spira, PhD, lead author of the study and an assistant professor with the Bloomberg School's Department of Mental Health.  
How can you get more sleep?
Besides avoiding the usual suspects of caffeine and alcohol, there are other of practices that can help. The easiest one is yawning and stretching – in fact, it's so easy that you are probably trying to stifle a yawn right now.
Get a  great going-to-bed routine. Begin by opening your mouth wide to simulate a big yawn. Reach out your arms and give them a good stretch. At first, you're just going through the motions, but after several yawns and stretches, your body and brain will get the message that it is time to sleep. Then notice what this does to the quality of the sleep that follows. What you will discover is that something about stretching and yawning prepares the body and brain for sleep.
Here's a video to get you yawning: Contagious Yawning: Why We Do It, What It Shows About Us
I don't know if my Mama had sleep issues in the early stages of dementia, but sadly, in the late-stages of this disease, sleep seems to be one of her superpowers.
Sweet dreams.