In light of the summer solstice marking the official start of the summer season, and the day with the most amount of sunlight, I thought it would be appropriate to write a post about vitamin D – also known as the sunshine vitamin.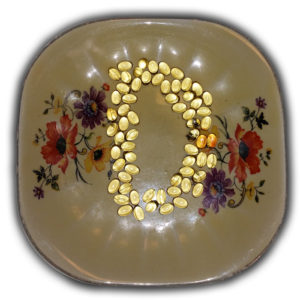 Science Daily reports that Vitamin D deficiency is associated with a substantially increased risk of dementia and Alzheimer's disease in older people. This was the most robust study of its kind ever conducted. An international team found that the study participants who were severely vitamin D deficient were more than twice as likely to develop dementia and Alzheimer's disease.
Also, a study published in  Neurology®, found that people with low levels of vitamin D had a 53 percent increased risk of developing dementia and those who were severely deficient had a 125 percent increased risk (that's huge!) compared to participants with normal levels of vitamin D.
Vitamin D comes from three main sources: exposure of skin to sunlight, foods, and supplements. Since older people's skin can be less efficient at converting sunlight into Vitamin D, making them more likely to be deficient and reliant on other sources.  Care must also be taken to limit exposure due to the risk of skin cancer.
In my case, sunlight can be a problem. In fact, I love to garden, but refer to myself as a shade plant, so I try to get enough vitamin D from supplements and food.
Thankfully, a seven-year study in France concluded that higher vitamin D dietary intake was also associated with a lower risk of Alzheimer's Disease.
According to the National Institute of Health's Office of Dietary Supplements, (Office of Dietary Supplements) among the best sources are fatty fish such as salmon, tuna and mackerel. Other foods that provide small amounts of vitamin D include; beef liver, cheese, egg yolks and mushrooms. Additionally, nearly all milk and many breakfast cereals are fortified with vitamin D.
Increasing our vitamin D intake is an easy way to help reduce the risk of dementia, so whether you are a sun flower or a shade plant, be sure to get enough of the sunshine vitamin.