I'm not saying I'm predictable, but on the rare occasion, if I happen to act uncharacteristically, such as ordering something different off a menu, or suggest we see a Sci-Fi movie rather than a Chick flick with a good ending, my husband will say, "Who are you and what have you done with my wife?"
I believe we are all a bit predictable to some degree. After folks have known us a while, they might be able to anticipate some of our reactions to certain questions or events. The way in which others see us respond to various occurrences might actually be the result of our 'social filter'. Something might annoy us, but since it would be impolite to show the annoyance, we smile and let it go.
Now, I'm not saying that it isn't a good idea to be polite, show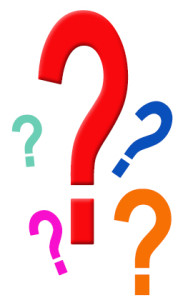 consideration and act kindly to others, but some recent observations have convinced me that we might want to do a bit more than 'act'.
I was attending a class recently that my sister teaches. She was recounting a recent visit she and a friend of hers made to our Mama (who is in the final stage of dementia).  During the course of the visit, her friend remarked how sweet and kind our Mama has always been, and that the dementia didn't seem to change her personality any—she was still as sweet as ever. My sister responded that she believed that it was because Mama was so nice on the inside, and when she lost her 'veneer' it didn't change who she really was—that it wasn't simply a social nicety. At that point, her friend quipped, "Uh, oh, I better begin working on becoming nicer on the inside now, so when I lose my social veneer, it won't be such a dramatic change."
Another person in the class said that they had heard it put that, "We are who we are, and as we age, we become more so."
The bible teaches us about the need for certain qualities such as showing mercy, genuinely forgiving others and 'walking humbly with our God'.
There is no time like the present to work on becoming a better version of who we really are.